The INDIGO project is coordinated by the University of Luxembourg. Professors of both the Department of Law and the Department of Computer Sciences are involved as co-PIs, with Prof. dr. Herwig C.H. Hofmann as the Project Leader.
Herwig C. H. Hofmann
Designation
Prof. dr. Herwig C. H. Hofmann is a Professor of European and Transnational Public Law at the University of Luxembourg. He is member of numerous international and national scientific organizations and is member of the scientific boards of several legal journals. 
Professor Hofmann has conducted numerous projects and is the author and co-author of books in the field of EU public law, and EU economic and regulatory law and in the area of fundamental rights with a predominant focus on information rights and procedural rights.
In matters of legislation, Prof. Hofmann has been active advising national governments (inter alia the French Prime Minister's legislative service on the 2015 'Code des relations entre le public et les administrations'). He was also commissioned to support the European Parliament's drafting of the first ever fully formulated own legislative proposal (the 2016 proposal for a Regulation 'on the Administrative Procedure of the European Union's institutions, bodies, offices and agencies'). Prof. Hofmann has also advised the Luxembourg government and the EP on various questions related to 'Brexit'.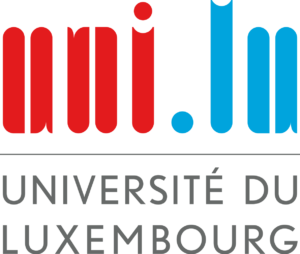 Founded in 2003, the University of Luxembourg is the only public university of the Grand Duchy of Luxembourg. Multilingual, international and research-oriented, it is also a modern institution with a personal atmosphere. It welcomes more than 6 700 students from 129 different countries and more than 1000 academic staff originating from 94 different countries.
The Faculty of Law, Economics and Finance (FDEF) at the University of Luxembourg offers a unique academic and research environment.

Over 2,700 students are enrolled in three Bachelor, 11 Master and three professional programmes, as well as two Doctoral Schools. Academic staff from 18 different nationalities teach at the Faculty, supported by practitioners from the field, visiting scholars and guest professors.
Rooted in Luxembourg but with a European and international outlook, the Faculty counts three departments: Department of Law; Department of Finance; Department of Economics and Management, including the Luxembourg Centre for Logistics and Supply Chain Management (LCL)
Teaching and research benefit from the proximity of the European institutions, Luxembourg's leading international financial centre and its vibrant business community. Institutional and private sector partnerships, sponsored Chairs and a growing network of international partner universities make the FDEF a vibrant academic hub at the heart of Europe.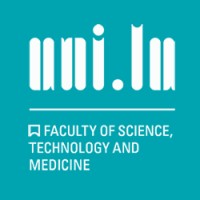 The Faculty of Science, Technology and Medicine (FSTM) contributes multidisciplinary expertise in the fields of Mathematics, Physics, Engineering, Computer Science, Life Sciences and Medicine. Through its dual mission of teaching and research, the FSTM seeks to generate and disseminate knowledge and train new generations of responsible citizens, in order to better understand, explain and advance society and environment we live in.